When Did A "First Time" Last Breathe Life Into You?
When was the last time you did something or experienced something for the first time? What was it? Did you resist it or fully embrace it?
At the risk of sounding OCD, I have a little pastime I like to enjoy sometimes called ''That's a First!" It's really quite simple – I just make it my game in any given day to open to, and notice, and really 'be ''in" and ''with'' anything I have never experienced before.
Why do I engage in this way? 
To come more alive to being alive. 
And to open my heart.
Along the way, I have learned that firsts can be:
➡     Magical, wondrous, humbling
➡     Exciting, new, fresh
➡     How you learn new things about yourself
➡     Fun – and funny 
➡     An invite into curiosity
➡     Challenging, scary, vulnerable
➡     Romantic, passionate
➡     Educational 
➡     Delicious
➡     A portal into discovery and adventure. 
➡     Unexpected, a surprise
Now I just came back from a two week trip being skippered by my man alone together on a luxury catamaran around The Whitsundays.
I was excited before we even went because the whole holiday was going to be a ''first''. First time being on a yacht together. First time for me to The Whitsundays. First time receiving my man in his alter ego of an old salty sea dog. And first time having a holiday where I had all the time in the world to just read!
Yet even though there were ''firsts'' that I knew I was going to experience, there were so many more that I ended up experiencing. Starting with the amazing number of divine close encounters with beautiful turtles coming up for air around our boat.
You see, that's the great thing about ''firsts'' – if you choose to hang out with them often, they will lead you to more of themselves 😉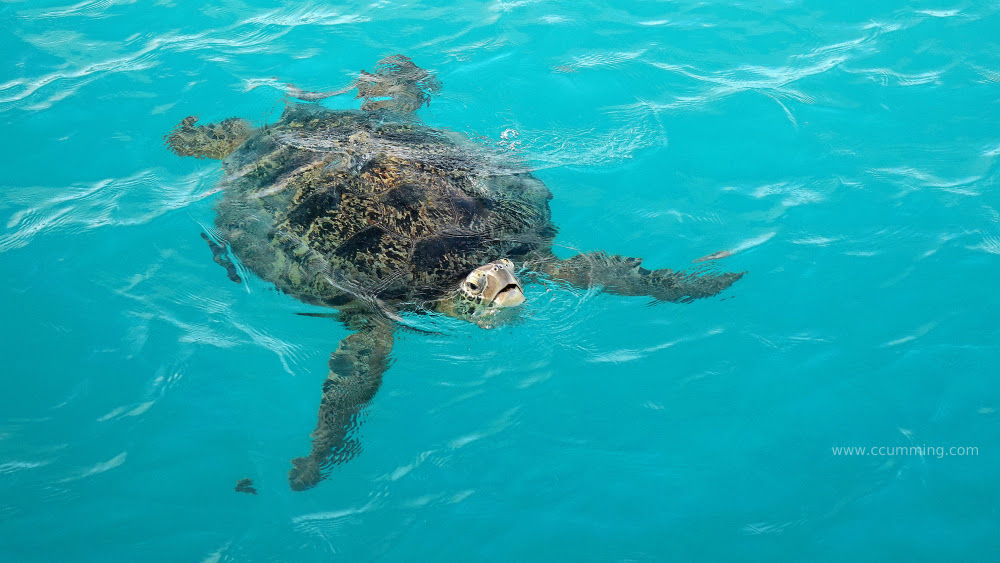 Here are some other firsts I encountered…
A new level of magic in star-gazing – Lying with my man on the trampoline at the front of the boat, and looking up at the Milky Way. Mesmerised by the slowly revolving sky as our boat swings 360 degrees on its anchorage, in the gentlest of breeze. The mast going on forever up into the heavens like some kind of nautical version of Jack and the Beanstalk, the mastlight the brightest star of them all.
An en-masse butterfly phenomenon – the unbridled joy and exquisite magic of chancing upon hundreds of blue/brown butterflies within a pocket of rainforest trees as we hiked the challenging 8km to Whitsunday Peak. Standing in this sun-kissed butterfly-drift of beauty, receiving them as they fluttered right up to our faces. Reading afterwards that they are called blue tiger butterflies, and that unseasonal rainfall the week before we came was likely responsible for the explosion in numbers.
New kinds of belly laughs with my man – learning how to board the yacht from our little yellow dinghy (think elbows, bums, and knees akimbo); my man trudging the last sweaty part of our hike through a fairytale world of towering hoop pine and solitaire palm rainforest, and wearing only bright green jocks after lending me his shorts (a memorable sight to say the least); moshing on the trampolines to the music of ACDC blasting out from a neighbouring super-yacht (and just about audible in the windy night) – Gordon punching the air with his fists like an old rocker, me wheezing with hysterics.
Discovering wildlife I've never seen before – half metre juvenile lemon sharks slipping around in the turquoise shallows; tiny, fluffy baby oyster catchers by the ocean on an isolated beach; an extraordinary multi-coloured bird, shy and almost camouflaged in the leaf litter of the rainforest, later to be named as a noisy pitta; a remarkable spotting of a large dugong surfacing, arching and then submersing again in the waters right by our yacht at sunset; finally getting to see what bush-stone curlews actually look like (think road runner body with very gangly legs, and an almost owl-like head), only to discover their absurd habit of freezing in funny poses when feeling threatened, whilst yammering and shrieking in their high-pitched, loud, and mournful wails.
New ways to discover the wind – as something called a "bullet", that rushes up and over steep hills only to gust violently for a few seconds as it howls and sweeps down the other side; or, as low and slow and mournful, as it passes through the rigging in the gentle night breeze, haunting like whalesong.
Taking the wheel of a 41ft catamaran – getting over my fear of driving something bigger than my car (!) though not without some stressful snaps at Gordon as I grew; whooping for England as I motored it through some very sloppy swell conditions that made a log flume at an adventure park seem a very tame ride indeed!
New way to see a shooting star – just happening to wake up together at 3 a.m.,and go out on deck – right at the same time a shooting star appears in the only gap of an eerie, still, sea mist blanketing the night sky. Gold.
I could easily share more but you get my drift. Yes, I was on holiday to a place I'd never been before. But what if we treated every day as a place we haven't been to before – to see it with new eyes, to be on a mission to open ourselves to ''firsts'' in all areas of life…even the ones we label "tricky". Perhaps especially in those trickier ones, where an attitude of curiosity and leaning into the gold of what we are learning may prove invaluable to our sense of groundedness and connectedness amongst the chaos.