WALKING WITH HEART
A 4 week on-line adventure for opening to more magic on the path and in life
What if going for a simple walk could gift you much more than just exercise and relaxation, or getting from A to B?
What if I showed you how your walk could bring far juicier riches into your life than this?
Would you be ready to open your heart to magic?
To claim your free gift and start your adventure, sign up to my newsletter here
We all walk. Yet how many of us do it on auto-pilot, our minds full of monkey chatter or of music coming in through our headphones, our noses buried in our mobile phones as we scroll the feed of social media, or our heads turned down to the ground? How many of us even experience our lives like this? Life can get so full of demands and rushing and noise, that it takes real intention and awareness to step in way that opens us to the world and to people around us rather than closing us, to step in a way that awakens and nourishes rather than draining or numbing us. To walk in way that has us feeling more alive and connected.
For over five years now I have done the same simple walk almost every day. Along the way I have also been experimenting and documenting what it takes to walk with an open heart – and the joys this can lead to.
What have I discovered? 
That when done with intention and awareness, it is possible for the simple act of walking to be an amazing gift of conscious creation, connection, and love. Walking really is a great way to practise stepping our heart out into the world – on purpose.
If you want to take advantage of something you do every day (walking!) and have it be the means by which you experience more heart connection, love, magic, and synchronicity – both on the path and in your wider life – then what you are about to read next is for YOU!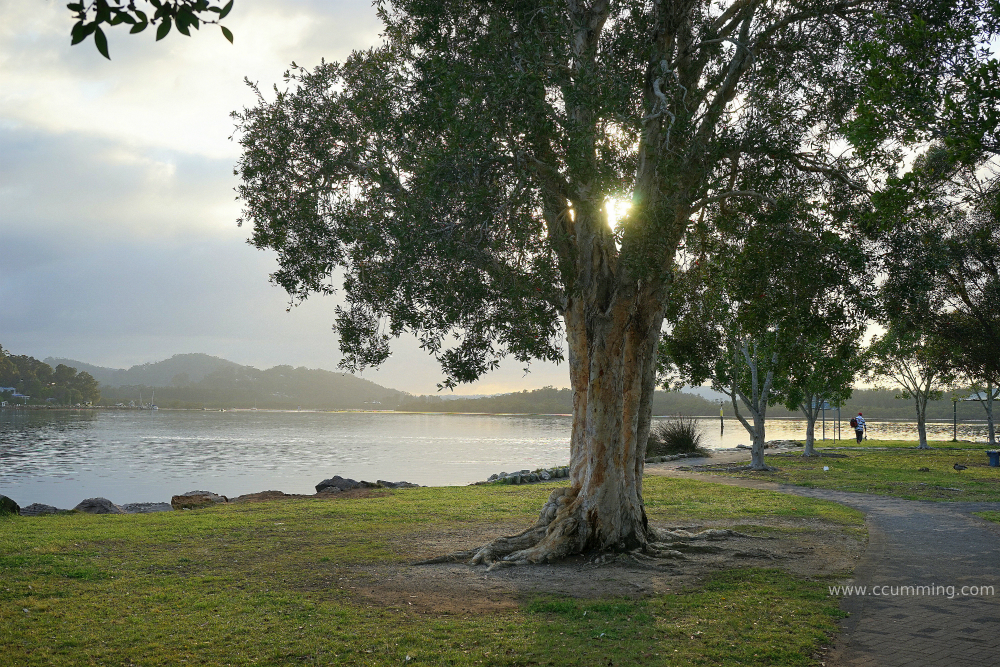 Who it's for: 
Anyone who would like to open their heart more in all areas of their life
Anyone who would like to start going for walks in a way that has each one be a fun adventure.
Those who love walking and would like their strolls to have more meaning and purpose.
People who want to make better use of their lunchbreaks.
Anyone who would love walking to be the means by which they attract and multiply the potential for magic in their world.
Here is what you will learn: 
1. An easy process to unhook from the mind and drop into the heart – so you can "see'' the world in the way children know so well how to do.
2. Simple exercises to focus your awareness and intention in a way that brings you into the present, opens your heart to magic, and has you noticing more of the "special moments" when you are in them.
3. Fun games that help you be more receptive to personal "messages'' from the world around you, so that walking becomes an awesome source of higher guidance.
4. The relationship between physical movement and synchronicity – and how walking can activate and magnetise more events of coincidence in your life.
5. Heartfelt ways to foster more experiences of oneness, belonging, and shared humanity.
6. The value of putting yourself into the natural flow of things in life.
7. Develop your capacity to effortlessly ''receive'' from your walks and in life – to open to gifts and opportunities that come to you.
8. How to gift your heart unconditionally as you walk, so that you can experience yourself as ''being'' connection and love.
9. To tend the fire of discovery and fan the flames of adventure
How the course works:
Walking with Heart is a 4 week online course that takes you through 4 key steps for establishing ways of going for walks and being in your world that will enrich, enliven, and energise you and your life.  Each week you will receive two emails. One containing your juicy coursework for that week, and another mid-way through the week, that will contain a short prompt or insight to enrich your experience. Each lesson includes your exercise and main focus for the week, as well as questions for you to reflect upon to deepen your experience.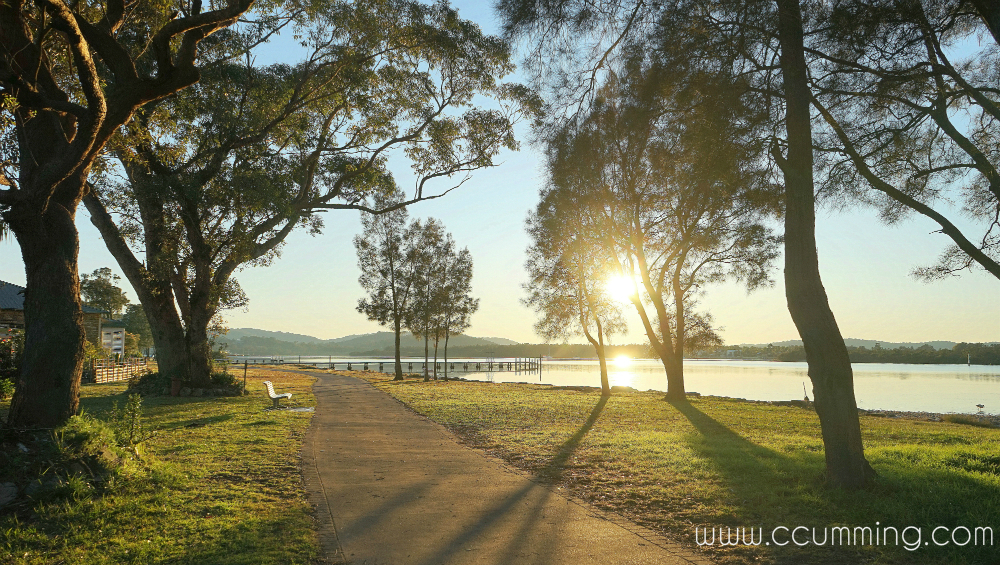 What past participants have said
 "…a creative, playful and inspiring way to connect to the natural world, to find a greater sense of belonging, and enjoy an embodied presence. Walking with Heart was such a joy! Caroline's skill and enthusiasm is infectious and the learning is deep, if you wish it to be. The course galvanised me into stepping out on the path to reconnecting with my community, the world around me, and myself, in a creative, inspiring and loving way that has turned out to be a delightful adventure of heartfelt change."   Becky Mackeonis, UK
"Walking with Heart will forever change the way you look at and experience the world around you. I highly recommend this course to everyone and loved it from beginning to end. Caroline guides you along the path each week with a very loving heart. She is someone who cares deeply about her students. I have a renewed sense of connection with the world nd a commitment to continue with my daily walks."   Barb B, USA
"This wonderful course has enriched my life in the most profound way. Each week's prompts are like opening a present…not only on my walks but also along my everyday interactions with people and life. That's the gift I received from this magical journey – to see with new eyes…that life itself is a continuous walk…either with heart or not. My awareness on what I put my awareness on is all up to me. It's all about what I focus on. I feel more of a change within, a peacefulness or surrender…I'm back to loving life for all its simplicity and the magic in each moment. And whenever I feel that I've dropped out and go into my wounded self and feel like life is too much, I can use some of the principles as a way to navigate myself back to my heart. I would recommend this to anyone who is ready to step into more of what life offers."   Stephanie Gregory, Central Coast NSW, Australia
 "It has most definitely changed my life for the better. I now walk daily ''with heart''. The course has reduced my stress levels and helped me ''own'' the new neighbourhood I have moved into. Walking with Heart softened me, got me listening to my own heart, and paying attention to the small whispers and nuances around me. This led me into a new relationship with a man, that was based on heart and soul connection as opposed to looks and superficiality."  Julia Burnett, Great Britain
"There was no lesson that did not resonate with me deeply and clearly. Each made me pause and focus on what was really important in our lives here on Earth. Truly, life can be seen as a walkabout. When we incorporate this beautiful Australian concept into our daily awareness, our lives begin to change profoundly. Caroline Cumming has provided us with a delightful outline of a map for which we fill in the details.  I thoroughly enjoyed every minute of the Walking with Heart course and know that the insights I have gained will continue to grow and flourish in the years to come."   Nancy Havera, United States.
"This course opened my heart expansively, particularly when I didn't realize it could open more broadly than it already has."   Allyson Abraham, Midwestern United States.
"Walking with heart took me deeper that I imagined and had very real and delightful results. As I opened up, so did the world…the falling away of armour and the rising of soul self. A great structure to engage with the world both on the outside and within."   Sarah Williams, Central Coast NSW, Australia
 "I feel that 'Walking with Heart' has truly walked me through a powerful process of self-unfolding and living with heart!! My walking in nature is now such a heightened experience. I recognized in week 2 that I don't trust my body like I used too and I am working on improving this. I was very surprised at how I didn't manage change that well. This was great learning for me to listen to myself and my own wisdom. My heart is massive and week 3 gave me the nudge to own, share it and be ok with it…such a great week to reflect on my greater gifts. I now feel completely comfortable being me out in the public of my life. Week 4 was awesome and this was the week that my life turned around. The sinks and winks are now everywhere and I act on the smallest coincidences."   Michelle Collier, New Zealand
My name is Caroline, I'm looking forward to walking with you!
For as long as I can remember I have loved walking, and exploring and connecting to the world around me. I have an inner child that is switched on to and enlivened by magic and nature, and an adult me that longs to experience and know myself as deep connection and unconditional love.  In fact, my memoir, The Love of One (publishing in 2016) is all about the creative power of unconditional love to heal, transform, and weave miracles – and this same creative power is a lot of what I experience when I walk too. In 2014 I also spent 30 days traversing and camping out on a songline in remote Australia, during which time I dropped into deep heart connection with the land and the Dreamtime.  I have undergone trainings in advanced intuition, and in navigating by synchronicity and the "messages" of the world around us. And for the past fifteen years I have helped people step out of what's not working for them in life so they can step INTO a life that is true, alive and plugged back into a more natural flow.  Now I take all that wisdom, experience, and knowledge and offer it in this new and exciting format, to other hearts out on the paths of life.  As you're probably starting to see, this is not just about taking a simple walk every day or most days of the week – it's also about the intention with which you step into all areas of your life, and the heart you want to gift and receive wherever you show up. It's about enriching, enlivening, and energising your relationship with people, the natural world, and life itself.
To claim your free gift and start your adventure, sign up to my newsletter here