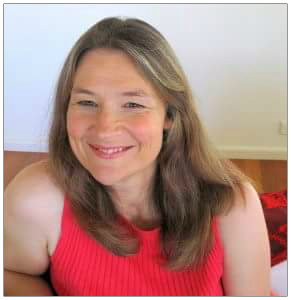 My joy is inspiring and empowering people to live with an open heart. In this way they can be love in action for themselves, others, and the world.
My track record covers almost fifteen years of being highly sought after for my ability to help people face their fears, make friends with their emotions, and step out of what's not working in their world – so they can live true, feel deeply alive, and plug back into a more natural flow of life. I call this orientating from a place of love.
I'm often described as a healer of the heart. My message is that we all have a heart and we need to marry it with our minds if we are to bring about the world in which we wish to live. I teach and empower that union.
My trademark tools are many, given I am a hypnotherapist, holistic practitioner, intuitive, coach and mentor, writer and speaker. But they include storytelling that is engaging and true; inspirational talks; practical, intuitive coaching; fun adventures; therapeutic processes; and insightful mentoring with actionable wisdom.
My new book, a memoir called The Love of One, has just been published by Six Degrees Publishing Group. Charting a time in 2012 when my husband's sudden illness crashed him to the brink of death and coma, it shares my profound experiences with the power of community and the creative power of unconditional love to weave miracles. Part magical mystery, part awakening, and part collective journal, it explores how we can meet our shadow, heal a heart and love freely, and experience that we are never truly alone.
My trainings and experiences have included formal studies and trainings; practical workshops and courses; a breadth and depth of fully-lived (and at times intense!) life experiences, leaps of faith, and my own personal healing journey from chronic illness; as well as expertise I bring from my previous travel career in international publishing. You can read more here… ...Read more...
First Class B.A. Honours Degree in German, with Distinction.
11 year successful sales and marketing career in International Publishing, travelling the world and learning lots about people!
Openhearted leap of faith onto the road less travelled, as I left corporate life, qualified from top London schools in aromatherapy and reflexology, and set up my clinic.
Openhearted leap of faith as I burnt my bridges in my homeland UK, to follow my heart and my not-yet-then-husband when he returned to Australia to live.
Became a qualified practitioner of Clinical Hypnosis, Mind-Body Dynamics, and Neuro-Linguistic Programming, as well as completing advanced specialisms in these modalities.
Completed a twelve-month private mentoring with the gifted Australian psychotherapist and best-selling author, Katie Altham. Trained and became proficient in her archetypal model to understand personality and relationships, and to clarify an individual's life purpose.
Openhearted leap of faith as I closed down my life as I knew it and my successful clinic of six years, to honour an open-ended call to adventure – a trip of a lifetime with my husband, travelling around Australia with a camper-trailer. The start of a 5-year period of intense unravelling in my world.
Completed dynamic trainings over a period of three years, with William Whitecloud (bestselling author of The Magicians Way). Learning the art of advanced intuition, of creating what you would love in life, of understanding how and why we sabotage ourselves…and how to take the power out of that.
Openhearted leap of faith a year after my husband's coma. Participation in a unique 30 day songline project with the Ancestors and Elders of Australia, travelling with a small group and as one, exposed to the elements and in the company of sacred fire, and all for deep connection with the Dreamtime and with the land and each other.
Engaged in an ongoing synthesis of trainings in dreaming and the art of Active Dream-Work, including 12 months training and mentoring with international bestselling author and keynote speaker Robert Moss. Techniques incorporate shamanic dream-work, the unique language of personal dreams, navigating by synchronicity and messages from the world around us, plus the power of the imagination to heal the body and open to possibilities in life.
My awards
have included the Departmental Prize at University, for outstanding achievement; and "Short-listed Finalist" in a regional annual Travel Writing Competition in 2014, for my entry "The Thrill of the Reveal – Kakadu by Night".
When I'm not writing or coaching, I'm a lover of full moon and sunrise, sacred fire and dreams. My insatiable curiosity and relationship with both the natural world and the magical unseen informs all that I do. Just like my moves on the dance floor which are wild and unleashed, I treat my ride through this life as a grand adventure, an intriguing experiment, an exercise in choosing and being love. I live with my husband on the beautiful coast of NSW Australia.
I'D LOVE TO HEAR FROM YOU!
If you have read this far then there is a good chance you may already share things in common with those who journey with me. Like them, you may be the kind of person to be entertained and enriched by the stories and wisdom I share. You may feel a pull to celebrate similar meaningful shifts and positive outcomes from working with me. You could also be someone who, like me, is learning to be more of the love that you are. If so, I'd love to hear from you. Send me a message via email and let's chat about how I can help and how we can work together.
SIGN UP and CLAIM YOUR FREE GIFT!
Sign up here and receive my engaging weekly tales with actionable wisdom to feel more alive and live your Love in action. You'll also receive my fabulous FREE gift, Walking with Heart – a 4 week on-line adventure for opening to more magic on the path and in life.
You can also connect with me and share in my journey on FB, Twitter and Instagram.
Yours in openhearted living,
Caroline  xxx